Blog Archives
Here's a bit more from Sergio Ramos' biography, from the chapter "How they see him," where many of Sergio's current and former coaches and teammates, plus friends, wrote what they think about him.  Here are the thoughts of some of the La Roja players and staff: Fernando Torres, Raúl Albiol, Vicente del Bosque, Jesús Navas and Albert Luque.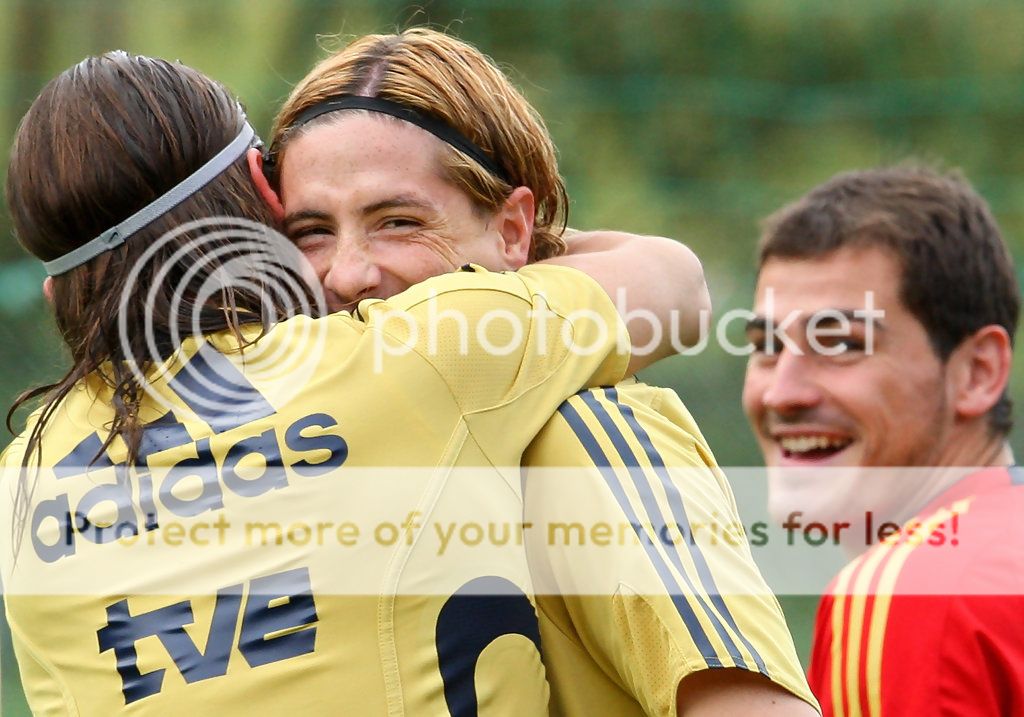 Fernando Torres.
When Sergio and I began getting to know each other some time ago, I noticed that he had clear values and a frank personality, and that he was loyal to his ideas and would defend them in front of anyone.  You could tell that at the age of 18, he already knew what he wanted.  It wasn't a matter of rebelling, it was a matter of principles.  It bothers him when people have a wrong opinion of him, and that's something I can relate to.
Sergio always tells you things to your face.  He defends his ideas.  He says everything that he's thinking and he won't let you twist his arm easily.  He's had problems with some coaches but not because he didn't know what steps to take and who was in charge, which he knows clearly and is the first one to respect, but because he defends his ideas.